This is a quick heads-up that the new Rayshobby Shop Homepage is now available. The new page design is based on OpenCart, a popular free and open-source shopping cart software. It is fairly straightforward to set up, although I did spend quite some time creating nice looking graphics, including banners, product images, and product pages. The end result is satisfying. The shop page now looks much more professional with a load of new features. Take a look at these snapshots first: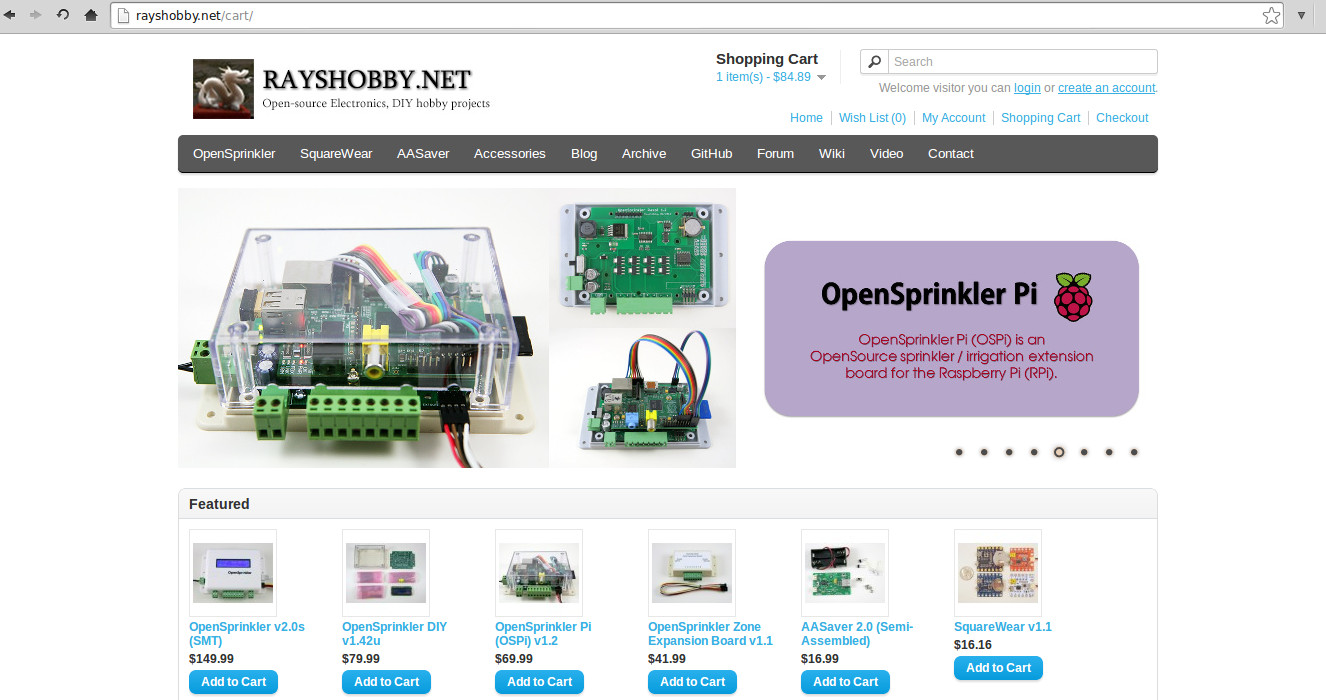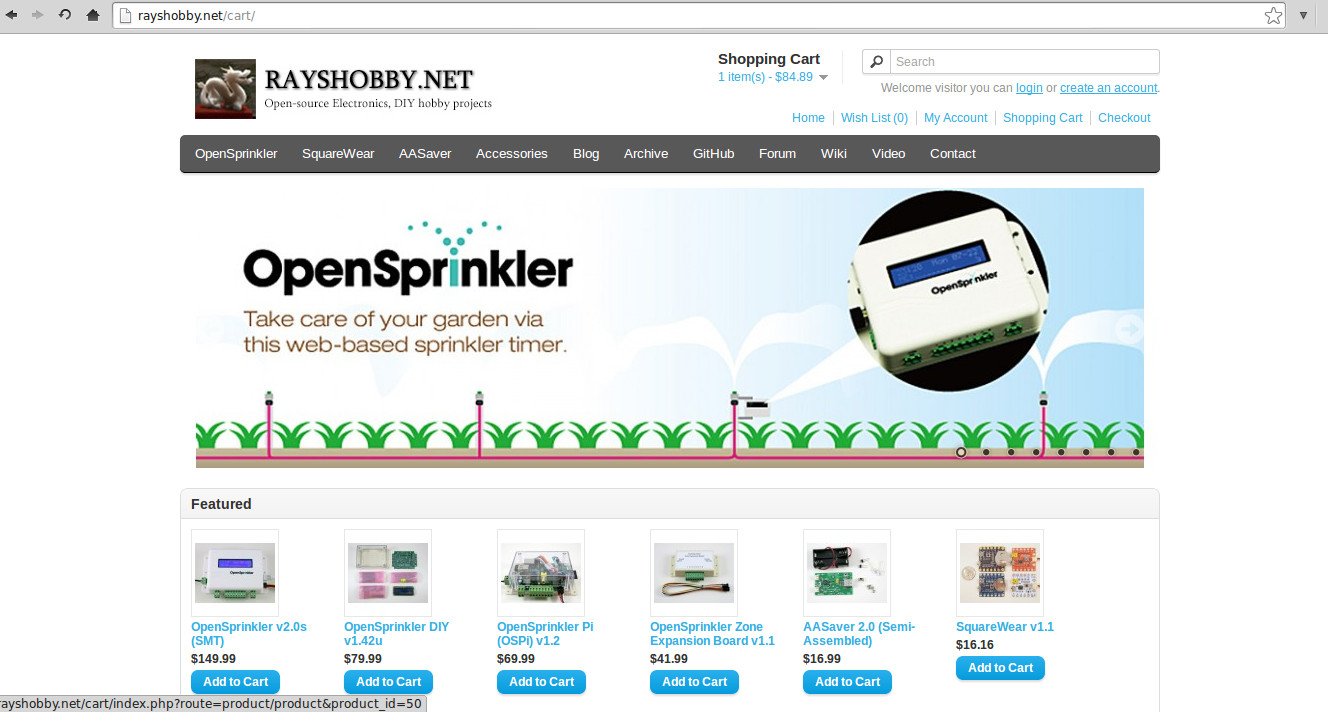 Before I started, I took a look at several options, including WooCommerce for WordPress, OpenCart, ZenCart etc. WooCommerce has the advantage that it integrates seamlessly with your WordPress blog. But it requires a theme that's compatible with WooCommerce. Since I have an existing WordPress blog, I tried a few themes with WooCommerce support, and they don't look that great: the images and formatting all become wacky. To fix them will require a lot of changes. So I've decided not to go that route. Regarding OpenCart and ZenCart, they both look great, I think OpenCart looks a bit simpler to set up and the design is more minimalist, so that became my pick in the end.
With OpenCart, it's now a lot easier to add new products and keep them organized. Also, features like showing related products, applying coupons, comparing different products, managing user accounts, providing different payment options are automatically supported. Definitely a big step forward :). I have also added the distributor page to show current official distributors of OpenSprinkler products.
Of course, since this is a new system, I won't be surprised if I've left some glitches. I will keep my fingers crossed and see how things go. If you see any problem or issue, feel free to let me know and I will get them fixed as quickly as I can. Thanks!